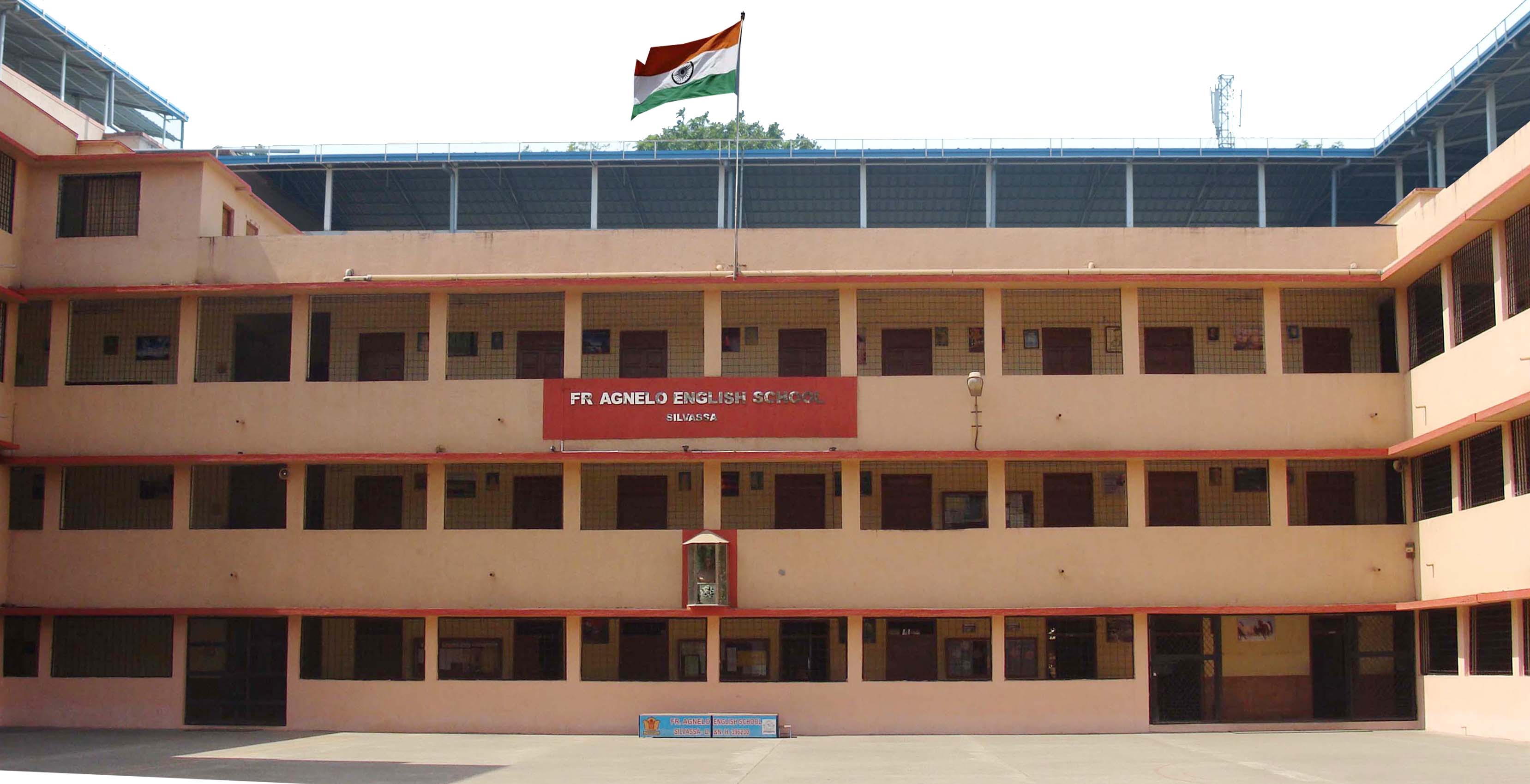 Fr.Agnelo English High School founded in 1965 is an English Medium School, owned by Our Lady of Piety Church Silvassa. The Management is run by Gyanmata Educational Society (Pilar Fathers). It aims at providing all round education, moral, spiritual technical and physical, for Catholics for whose education the institution is primarily established and also for others irrespective of religion, race, language & caste.
The school is affiliated to the Gujarat Secondary Board of Education, Gandhinagar. It is bound and guided by the rules of education department, Dadra & Nagar Haveli.
The Catholic Educators consider it, their duty to show due respect to the religious feelings and the freedom of conscience of the non-catholic pupils. Catholic students are given a solid course of religious instruction, Non-Catholics are taught Moral Science, a course in their fundamental duties to God, to their fellowmen and to self.